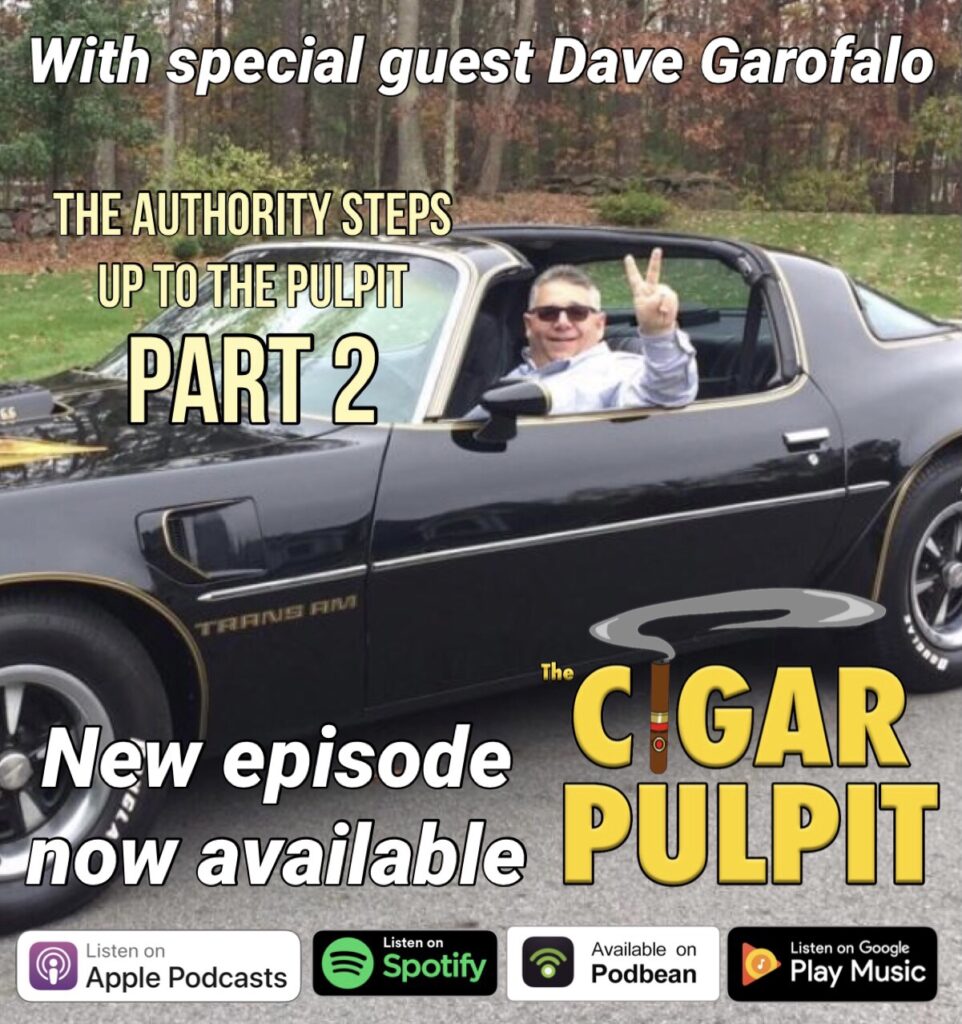 Our newest episode is now available where we continue our conversation with Cigar Authority Host and Owner of 2 Guys Cigars Dave Garofalo. In this episode we cover options for smoking in cold weather, what Dave looks for in an employee, podcasting and what all goes into it, the importance of podcast advertising, house cigars and how they're made, and Dave's honest thoughts on the Cigar Pulpit! All this and Gator makes a recommendation for the Cigar Authority Flavor Wheel!
We also answer some listener questions in this week's Ask the Boys and give away some cigars in the Weekly Giveaway.
Listen now HERE or on Apple podcasts, Spotify, Podbean, and Google Play Music. Please subscribe and leave a review!