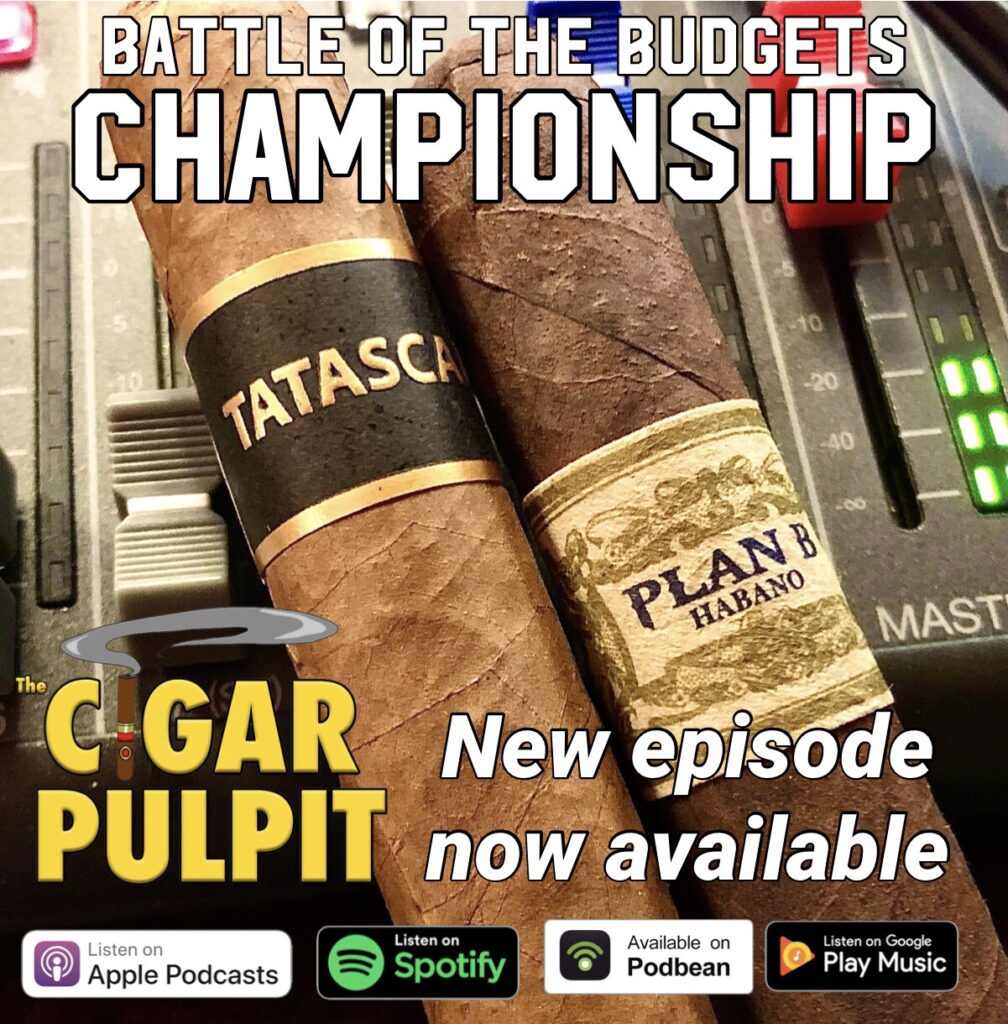 Our newest episode is now available where listener Trent joins us as we pick a winner in our Battle of the Budgets tournament between the JRE Tatascan Yellow Series and the Plan B Habano by Oscar Valladares!
It was a hard fought battle to this point and both cigars are really great budget options, but which one will take home the trophy?!?
We also answer some listener questions in Ask the Boys, catch up on some cigar news, and give away some cigars in our Weekly Giveaway.
Listen now HERE or on Apple podcasts, Spotify, Podbean, and Google Play Music. Please subscribe and leave a review!