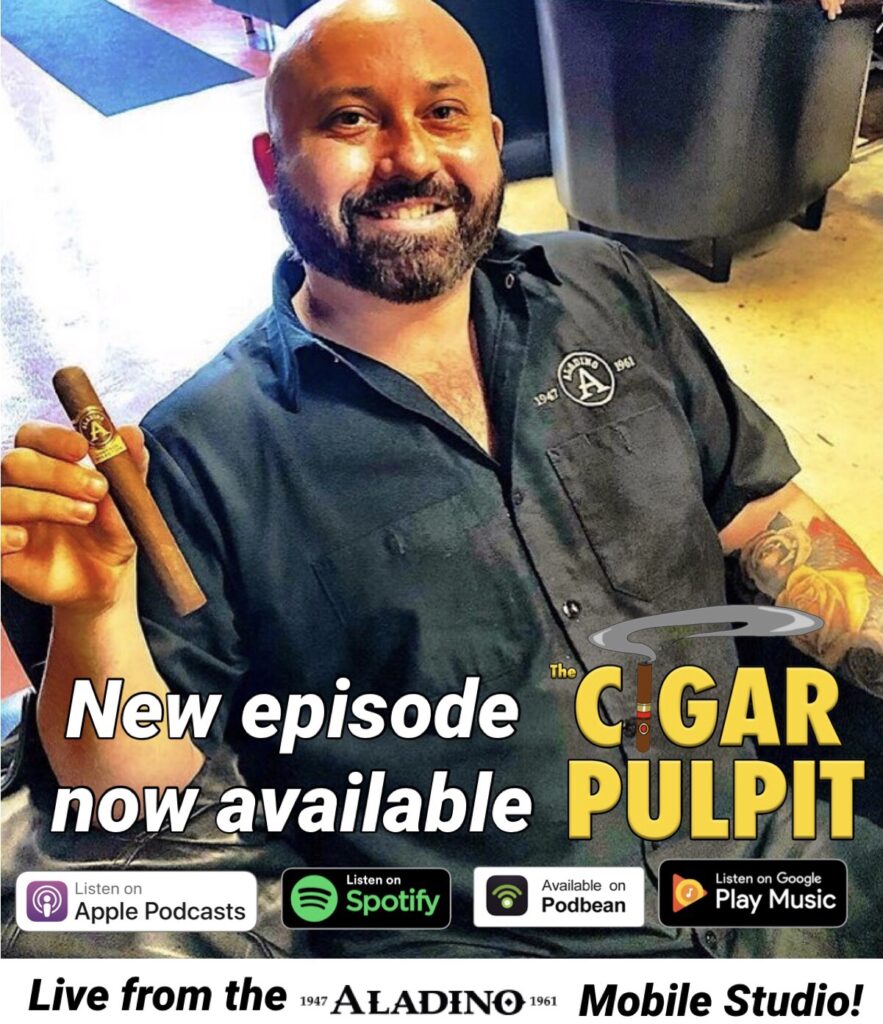 Our newest episode is now available where we're joined by Trey Mac Shipley, sales rep for JRE Tobacco, who was in town and was kind enough to sit down and discuss what it's like to be a rep during the age of covid. We light up a selection of cigars from JRE and discuss not just cigars but also some exciting times from his prior life working with the rich and famous.
We also name off some cigars we've enjoyed in the past week, hear another Final Third Friday review of the Southern Draw Jacob's Ladder from Broccoli Rob, and more!
Listen now HERE or on Apple podcasts, Spotify, Podbean, and Google Play Music. Please subscribe and leave a review!