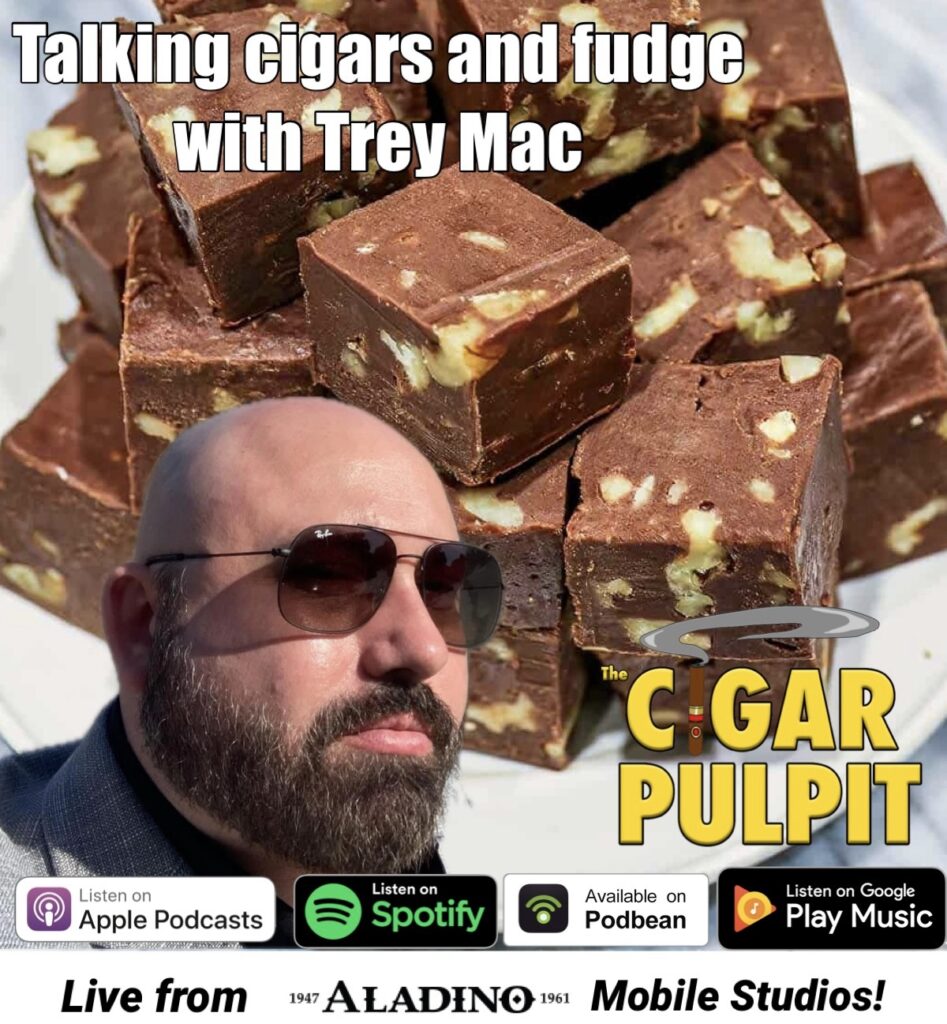 Coming to you from the JRE Tobacco Aladino Mobile Studios, Nick is joined by Trey Mac Shipley to catch up and find out what's new with him and Aladino. We discuss a few new projects that will be hitting next year as well as his time on the road in extreme northern Michigan. Trey Mac also talks about the moon a lot for some reason and fudge…?
We also discuss some shows we've been watching in the Villiger Cigars Entertainment Report and name off Three Cigars We've Smoked and Enjoyed This Week.
Listen now HERE or on Apple Podcast, Spotify, Podbean, or wherever you get your podcasts. Or watch us on YouTube HERE! Please subscribe and leave a review!