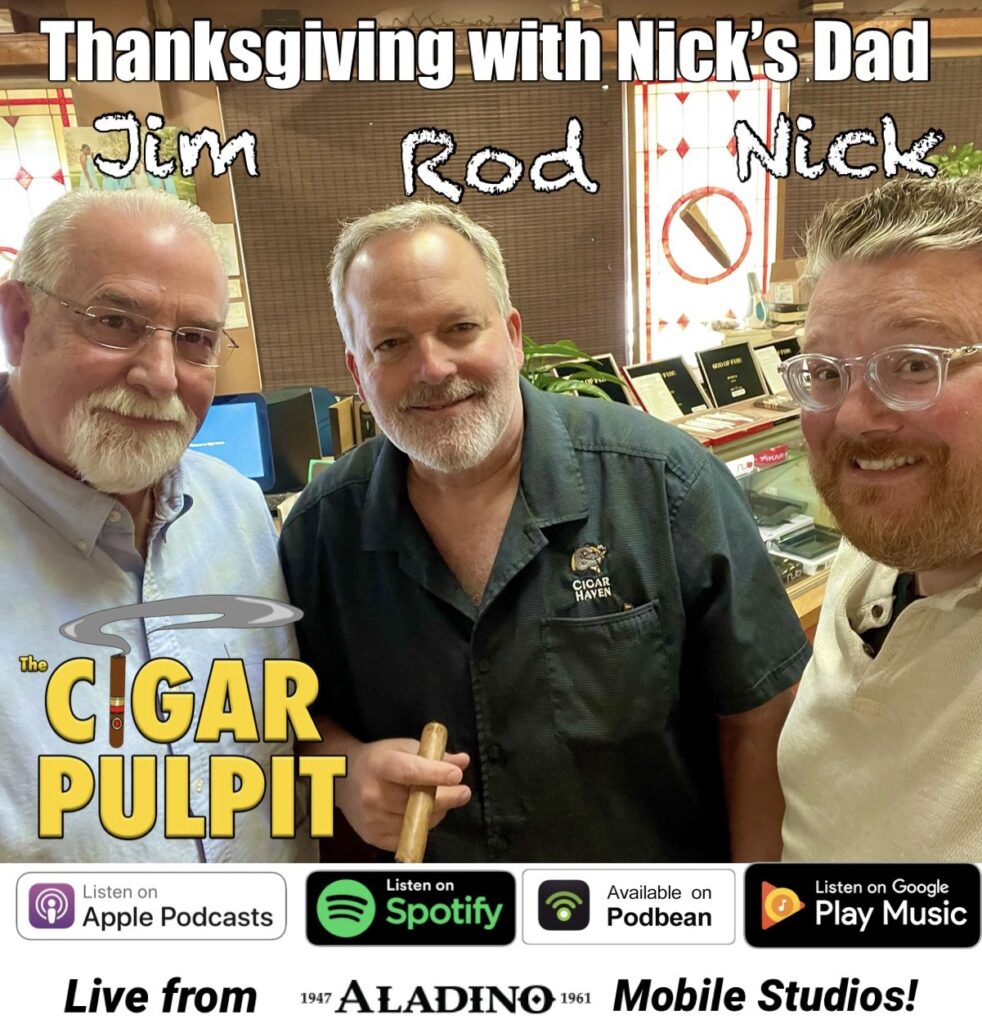 Coming to you from the JRE Tobacco Aladino Mobile Studios at Cigar Haven in Fishers, Indiana, Nick sits down with his dad to discuss a variety of topics while smoking the Grand Habano Corojo Maduro No. 5. You all asked for Nick's dad to make a return to the show, so be careful what you wish for!
We go all over the place in the Villiger Cigars Entertainment Report, find out some of Jim's pet peeves, and discover what Brown Friday is.
Listen now HERE or on Apple Podcasts, Spotify, Podbean, or wherever you get your podcasts or watch us on YouTube HERE. Please subscribe and leave a review!