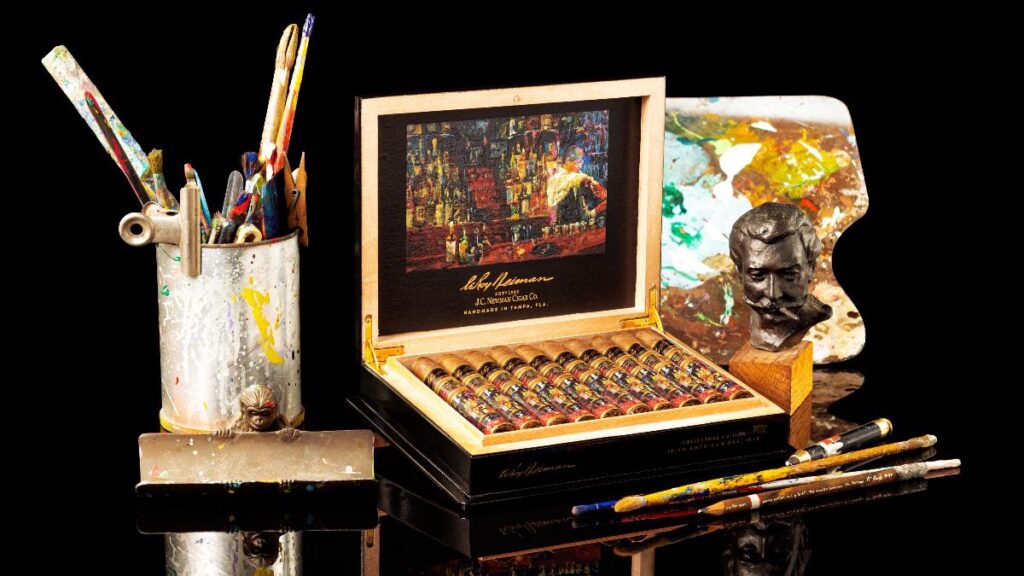 PRESS RELEASE – Today, J.C. Newman Cigar Co. and theLeRoy Neiman and the Janet Byrne Neiman Foundation will begin shipping the LeRoy Neiman 2023 Collectors Edition cigars to 177 of the leading premium cigar retailers in the United States. This new luxury, handcrafted cigar is a collaboration between America's oldest family-owned premium cigar maker and the foundation of the late, iconic, cigar-smoking American artist, LeRoy Neiman. All profits are being donated to support arts education in Tampa's public schools.
"Art has been an integral part of the cigar industry for more than 150 years," said Drew Newman, fourth-generation owner of J.C. Newman. "No artist is more famous for creating his work while enjoying fine cigars than LeRoy Neiman. It is a true privilege to honor LeRoy's legacy by creating this one-of-a-kind cigar."

"LeRoy Neiman embodied a richly textured blend of creativity, passion, and exuberance, which found expression in his iconic artwork and a signature appreciation for fine cigars," said Tara Zabor, LeRoy Neiman and Janet Byrne Neiman Foundation Executive Director. "He was the quintessential artist who understood the intricate dance between culture, taste, and craftsmanship. His fondness for cigars was more than just a habit; it was an intrinsic part of his persona, a ritual that paralleled his artistic process—taking time to savor, to contemplate, and to create."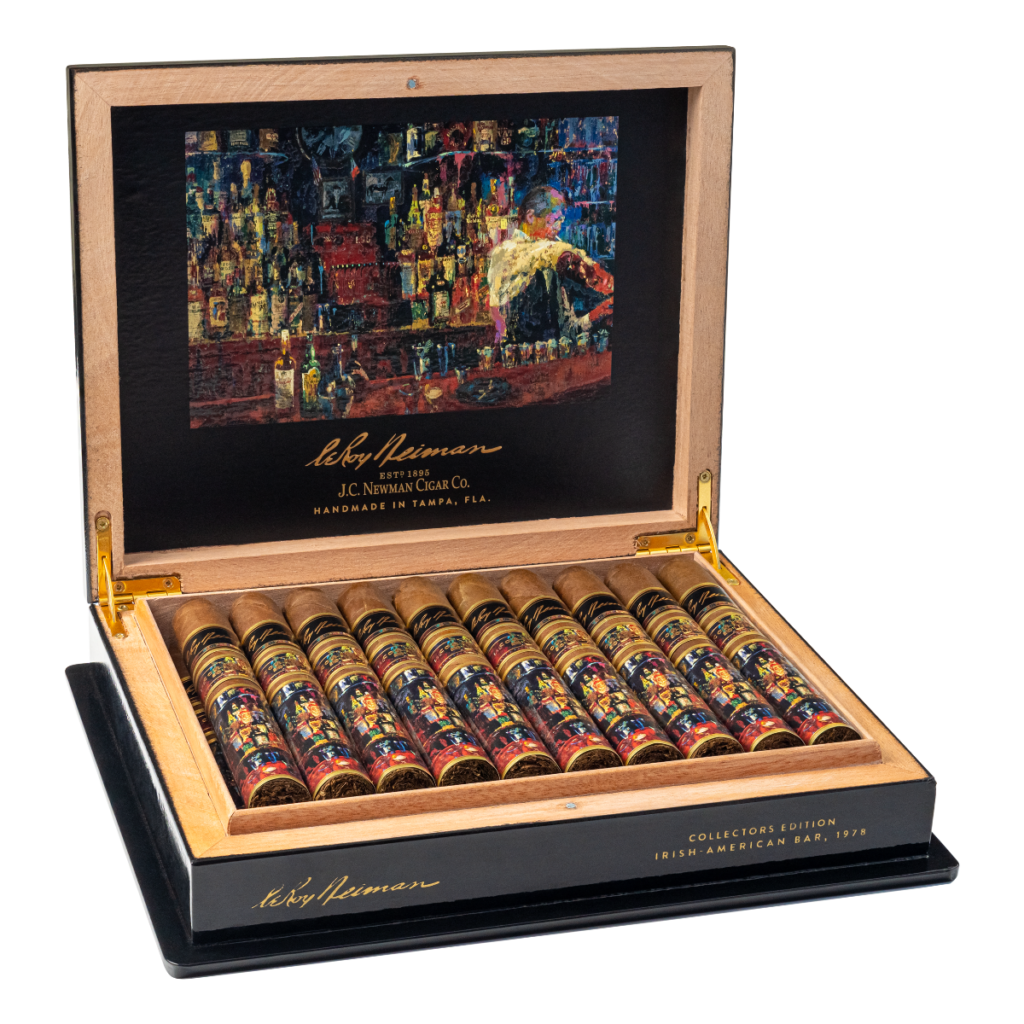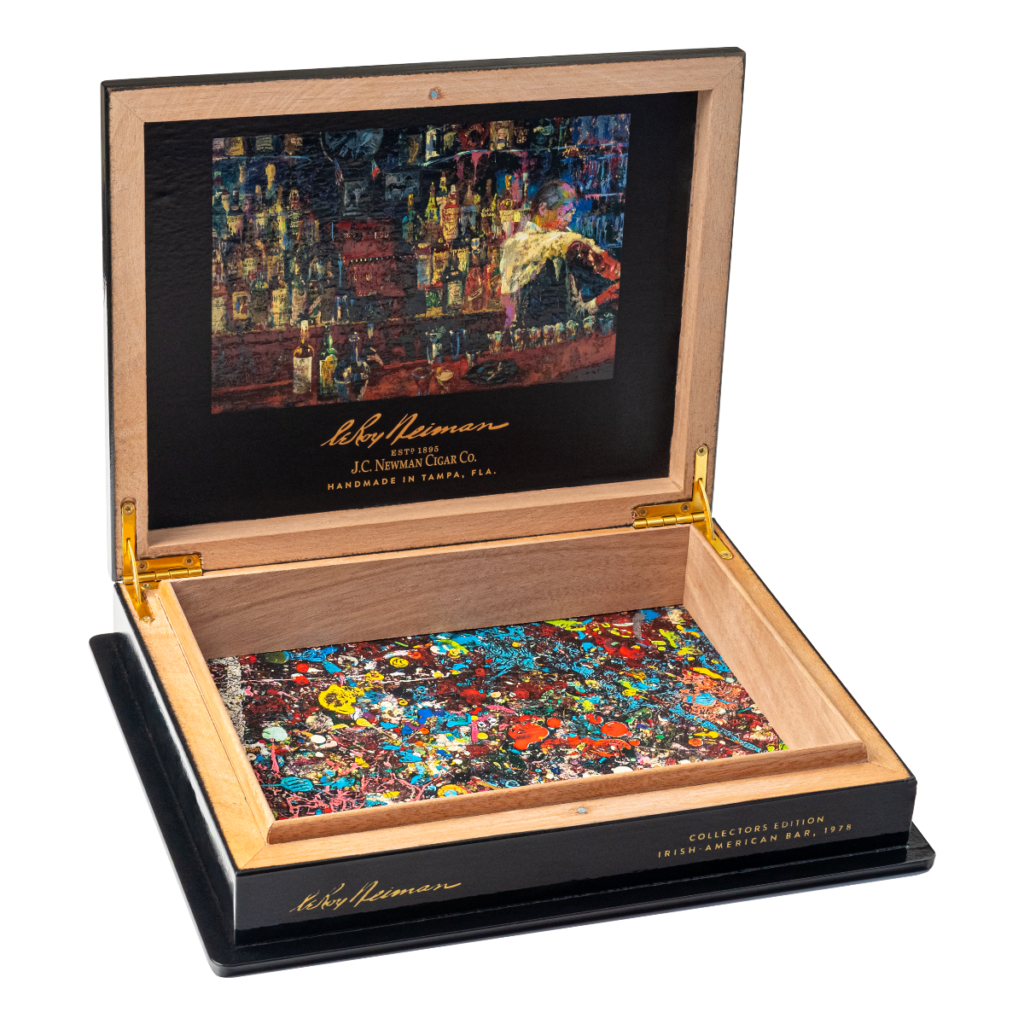 LeRoy Neiman Collector's Edition cigars are handcrafted at J.C. Newman's historic El Reloj cigar factory in Tampa, Florida. The 2023 release is a 6" x 52 toro rolled with a Havana Rosado wrapper, Florida Sun Grown binder, and a blend of aged filler tobaccos from Latin America. This year's edition is limited to 10,000 cigars, packed in 500 cabinets of 20 cigars with a suggested retail price of $20 per cigar. Inside each cabinet is an authentic lithograph of LeRoy Neiman's 1978 painting, "Irish-American Bar." The image is also wrapped around each cigar. The bottom of each cabinet is a print of Neiman's paint-splattered New York City studio floor.

"LeRoy Neiman's 'Irish-American Bar' holds a special place in LeRoy Neiman's portfolio and heart, depicting the legendary New York watering hole where he created memories, artworks, and life long friends," added Tara Zabor. "We've placed this lithograph inside our cigar cabinets to welcome aficionados into LeRoy's cherished world. Every time someone opens the cabinet, they're getting not just a great cigar, but a piece of LeRoy's legacy. It's our way of honoring his life and sharing the joy that he put into every brushstroke."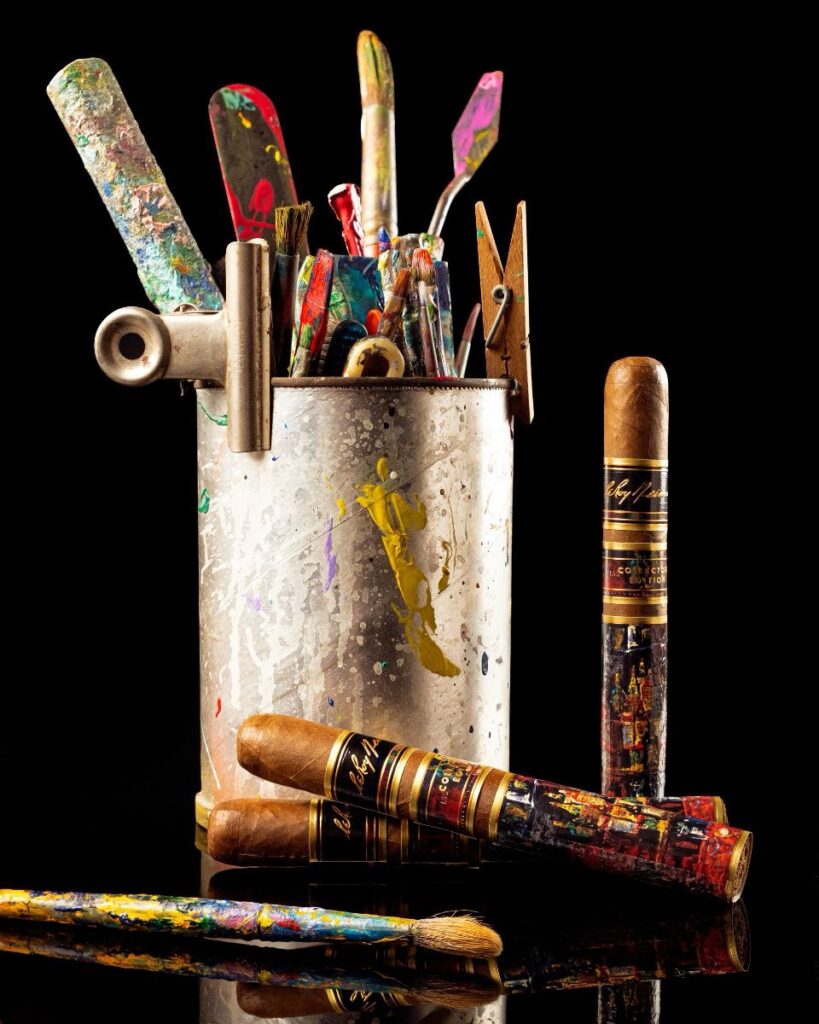 J.C. Newman and the Foundation will be donating all profits from this collaboration to support arts education in Tampa's public schools, including those surrounding the El Reloj cigar factory.

"Every cigar from the LeRoy Neiman 2023 Collector's Edition directly supports our ongoing mission at the Foundation," notes Tara Zabor. "The profits help us improve arts education in local public schools, keeping LeRoy's passion for nurturing creativity alive and thriving among the next generation of artists."
"I am truly honored that the Foundation has entrusted me to create a cigar worthy of LeRoy's name," said Newman. "I am also grateful to Vrijdag Premium Printing and Common Bond Design for their wonderful support of this project."