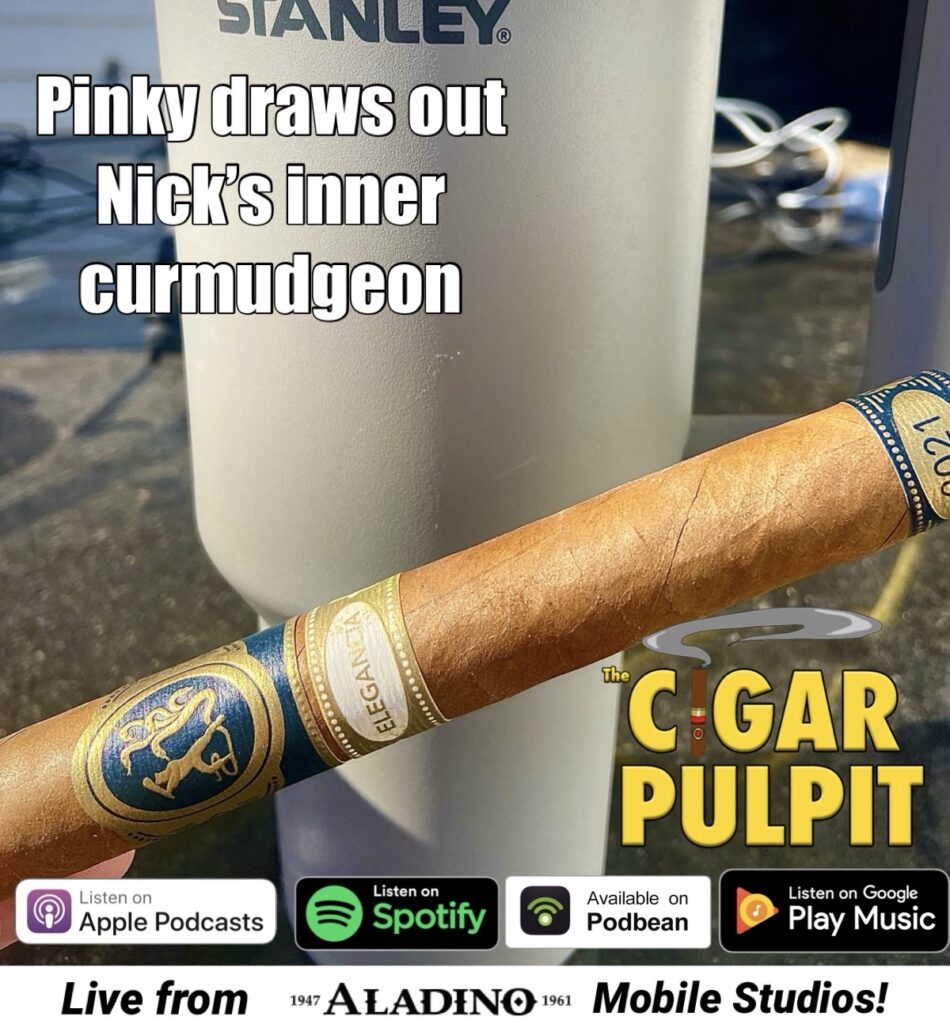 Coming to you from the JRE Tobacco Aladino Mobile Studios, Nick is joined by Pinky as they enjoy the Ferio Tego Elegancia 2021, courtesy of listener Seth. They cover a variety of topics including Halloween, Nick's thoughts on Thanksgiving, learning what the iPhone can do, how to enhance the criticism you give others in your daily life, and more!
During the Villiger Cigars Entertainment Report, they discuss the NFL, Marvel movies, and the ManningCast!
Listen now HERE or on Apple podcasts, Spotify, Podbean, or wherever you get your podcasts. Or watch us on YouTube HERE! Please subscribe and leave a review!