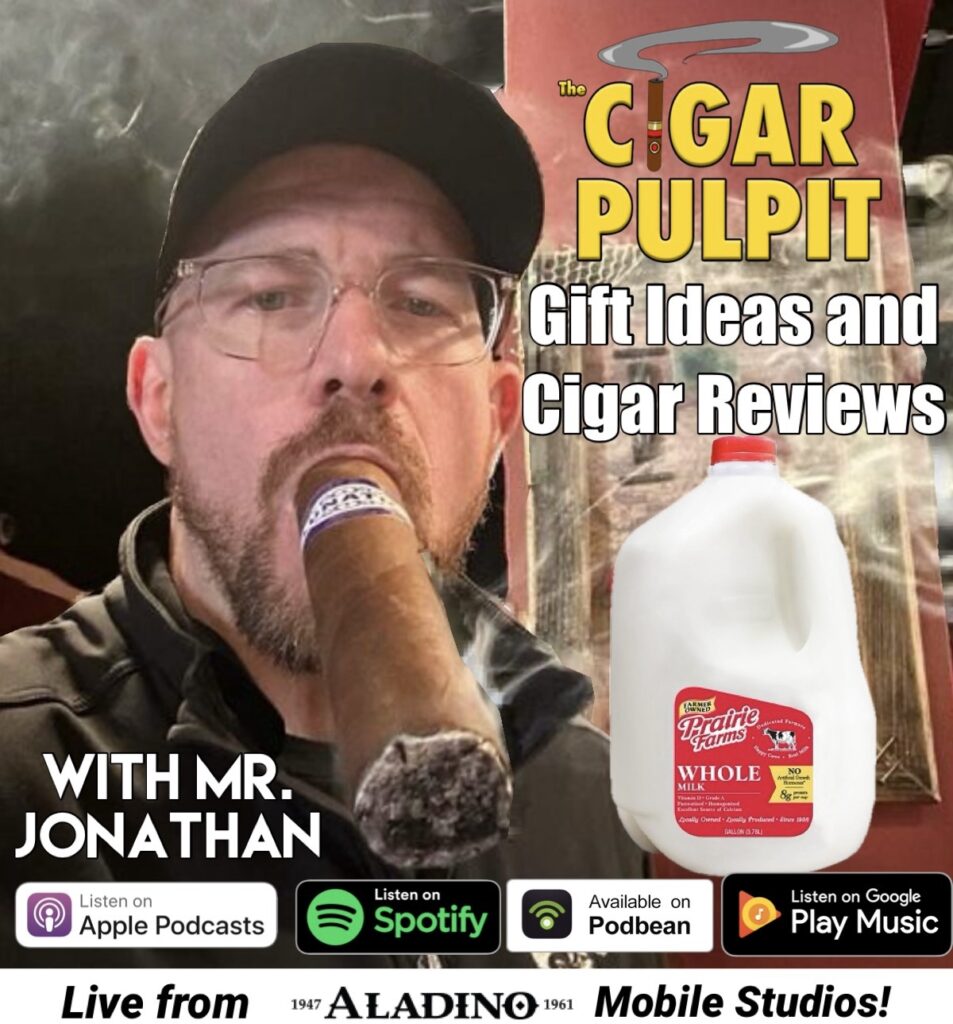 Coming to you from the JRE Tobacco Aladino Mobile Studios, Nick is joined by Mr. Jonathan as they smoke selections from Bandolero cigars. They discuss Christmas gift ideas for cigar smokers, cigar reviews, and… whole milk???
The guys also discuss what they've been watching lately in the Villiger Cigars Entertainment Report, list off Three Cigars They've Smoked and Enjoyed This Week, and more!
Listen HERE or check us out on Apple podcasts, Spotify, Podbean, or wherever you get your podcasts. Watch us on YouTube HERE.
Please subscribe and leave a review!