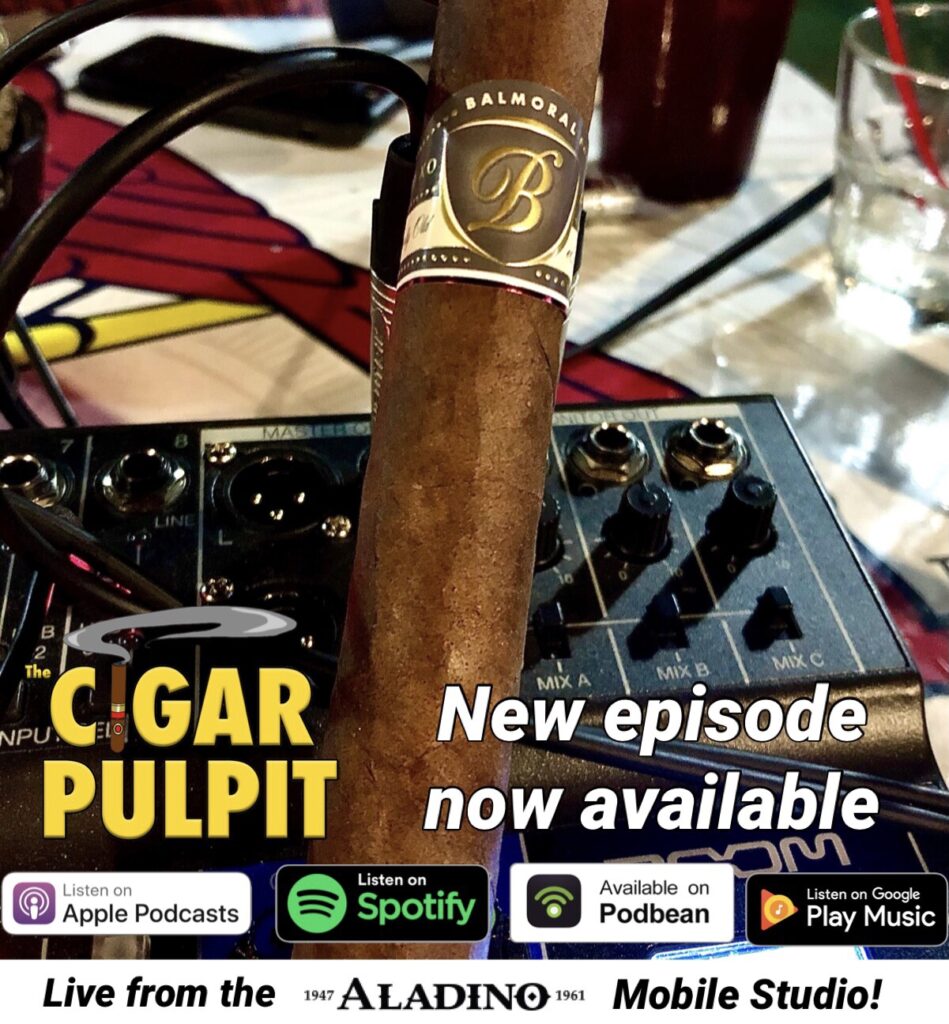 Our newest episode is now available where we sit down and smoke the Balmoral Anejo XO from the March My Monthly Cigars box while discussing some government overreach in Michigan, why its apparently wrong for men to hold the door open for women, and that time I had a giant wang drawn on my windshield.
We also discuss the three cigars we enjoyed this week as well as get a review of the HVC Hotcakes from Broccoli Rob in the Final Third Friday Review.
Listen now HERE or on Apple podcasts, Spotify, Podbean, and Google Play Music. Please subscribe and leave a review!