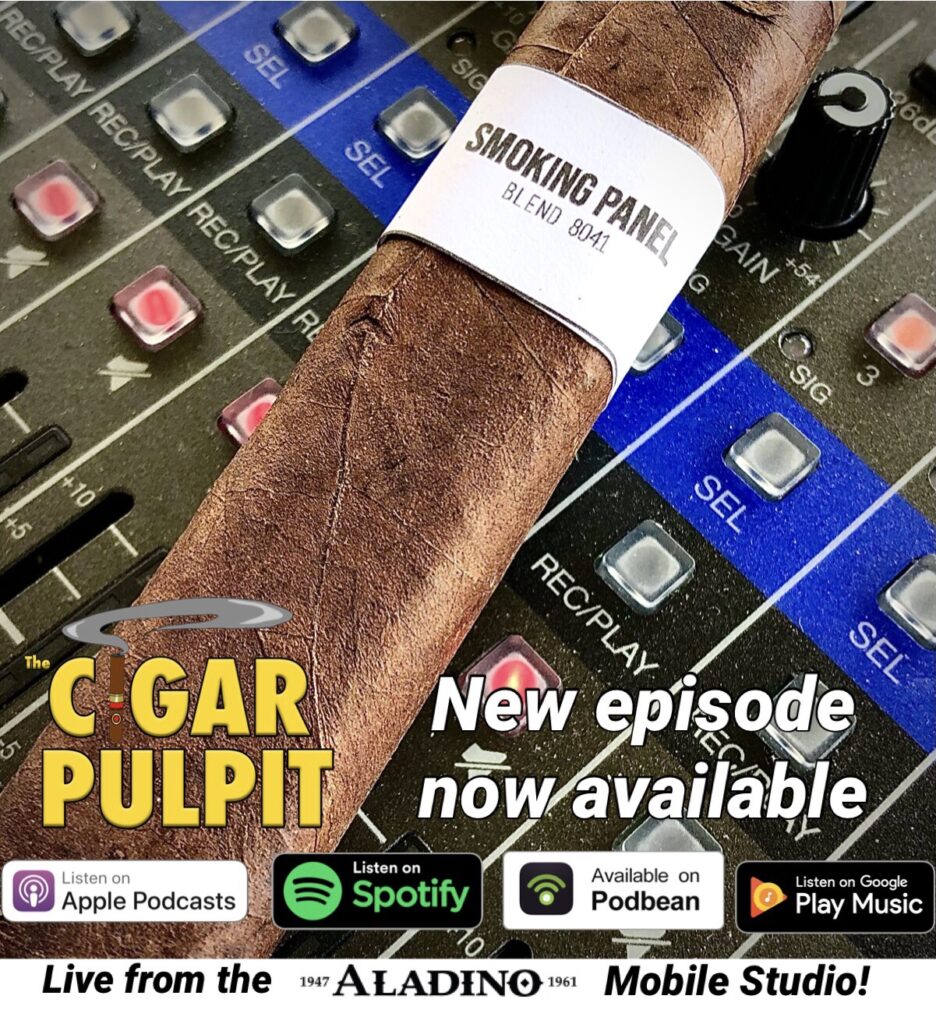 Our newest episode is now available where we sit down and fire up a test blend sent to us from Blackbird Cigars as part of their Smoking Panel project. We really dive deep into this cigar, covering flavor notes, construction, and more. We also discuss Gator's dreams and Gator goes off on a giant Star Trek rant. I know, just what you all want…
We answer listener questions in the Ask the Boys segment and give away some Martinez Cigars in the Weekly Giveaway.
Listen now HERE or on Apple podcasts, Spotify, Podbean, and Google Play Music. Please subscribe and leave a review!