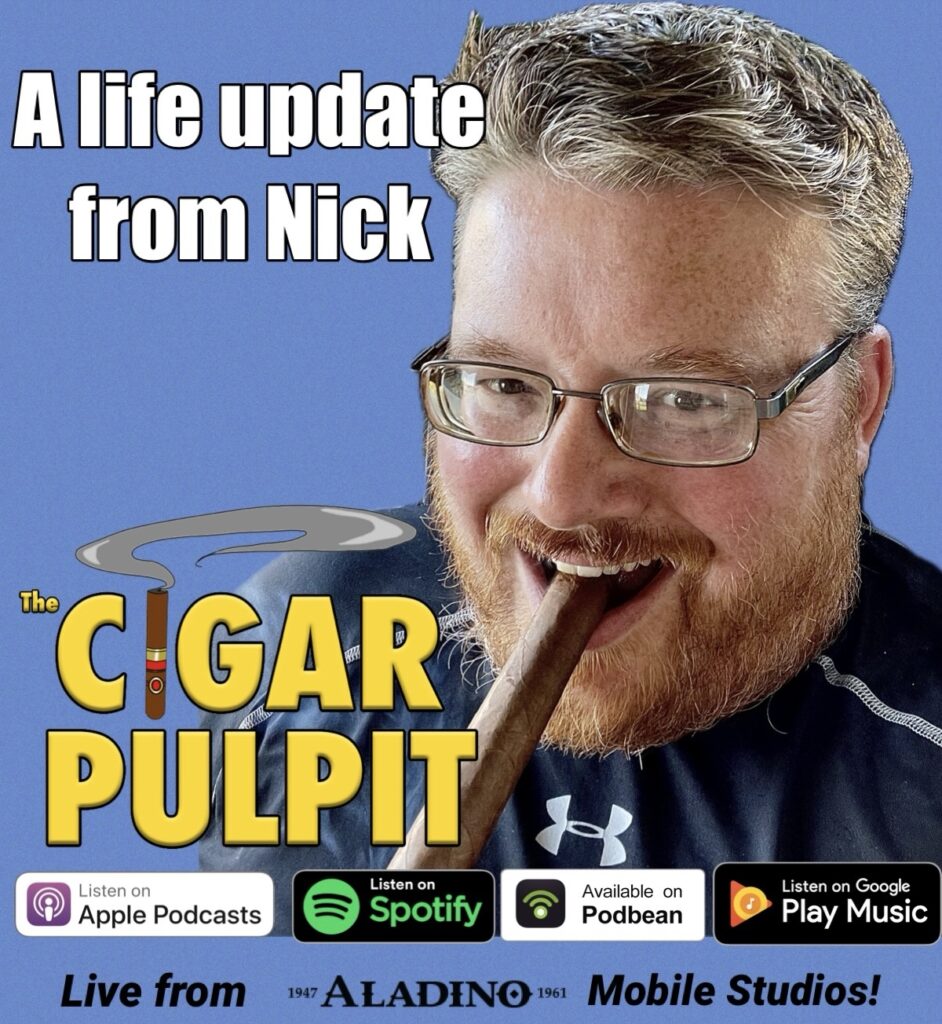 Coming to you from the JRE Tobacco Aladino Mobile Studios, Nick flies solo and brings you a it of a show and life update. He enjoys the Rojas Bluebonnet Lancero, courtesy of listener Seth.
During the Villiger Cigars Entertainment Report, Nick gives his thoughts on the newest Marvel movie and more.
Listen now HERE or on Apple Podcasts, Spotify, Podbean or wherever you get your podcasts. Watch on YouTube HERE. Please subscribe and leave a review!