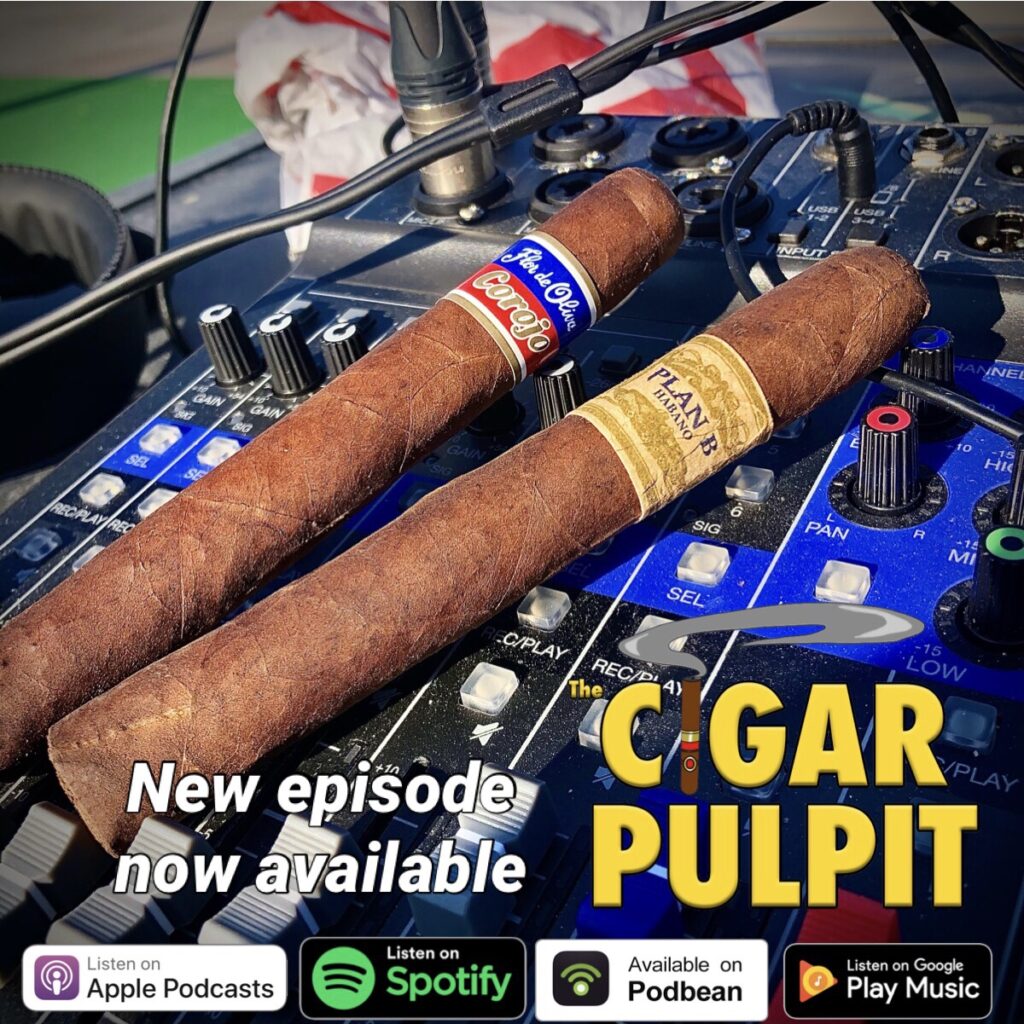 Our newest episode is now available where it's the final round of the Funnel Four as we narrow down the Battle of the Budgets for the championship round. Who will win this showdown between the Plan B Habano by Oscar and the Flor de Oliva?
We also answer a few listener questions in the Ask the Boys segment, a miracle happens in the Larry the Mute review segment, and we give away some cigars in the Weekly Giveaway.
Listen now HERE or on Apple podcasts, Spotify, Podbean, and Google Play Music. Please subscribe and leave a review!