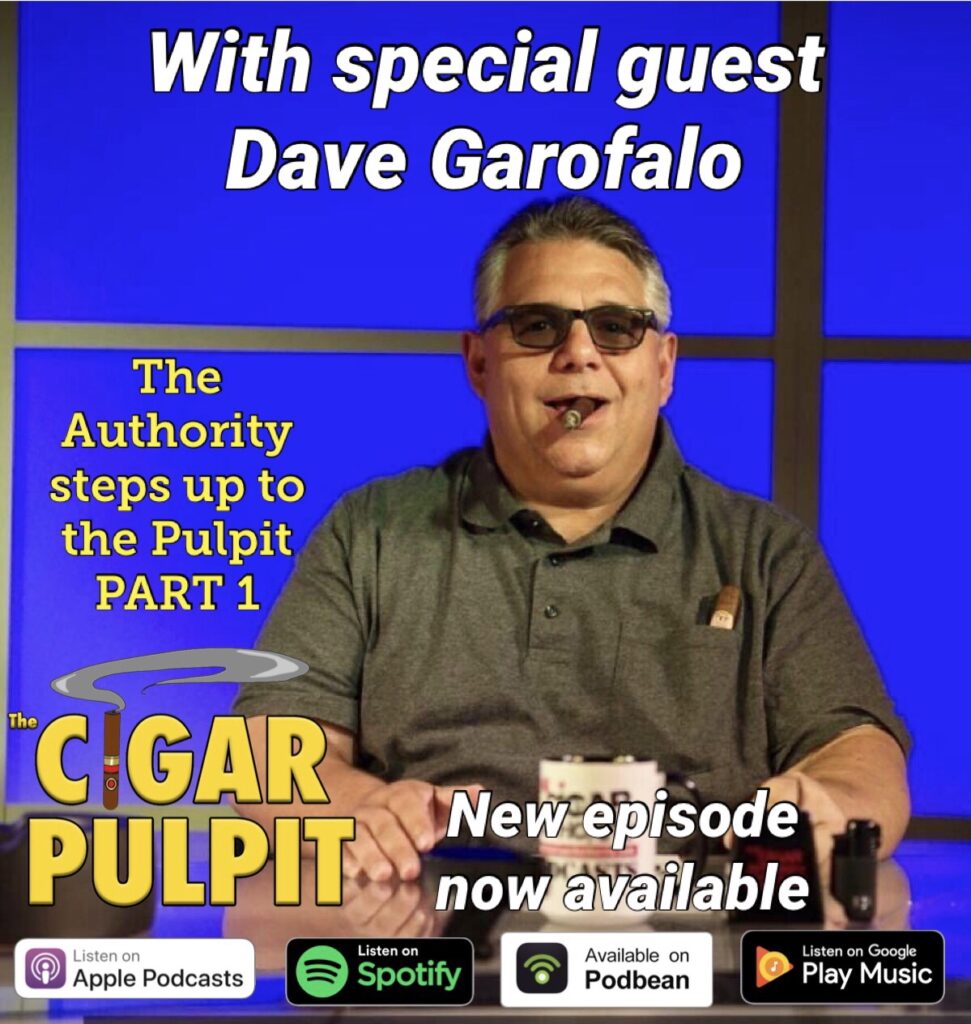 Our newest episode is now available where we have a special interview with Dave Garofalo of 2 Guys Cigars and The Cigar Authority where he talks retailer to retailer with Dan Ponder of Rivermen Cigar Company. In part one of this interview they cover such topics as Covid's impact on stores, the creation of annual events, fighting government regulation, online cigar taxes and regulations, United Cigars, and the future of cigar reps in a post-Covid world.
And Dave even announces the big prize at the upcoming 2 Guys Cigars anniversary dinner!
All that plus what three cigars we're smoking this week and Broccoli Rob's Final Third Friday review. You're not going to want to miss this one!
Listen now HERE or on Apple podcasts, Spotify, Podbean, and Google Play Music. Please subscribe and leave a review!