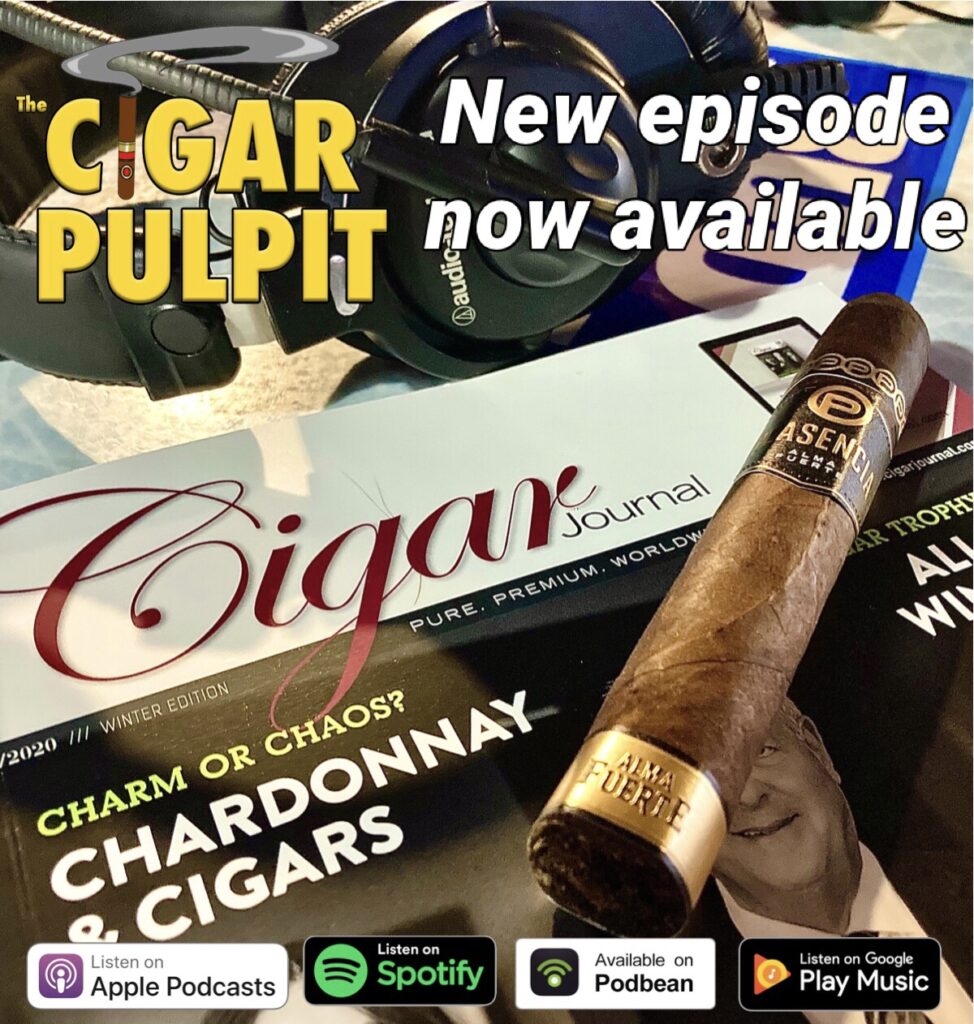 Our newest episode is now available where we (kinda) light up the Cigar Journal 2020 Cigar of the Year, the Plasencia Alma Fuerte and review the magazine's top 25 cigars from last year.
We also answer listener questions in our Ask the Boys segment and that gets random. We also give away some cigars in our Weekly Giveaway.
Listen now HERE or on Apple podcasts, Spotify, Podbean, and Google Play Music. Please subscribe and leave a review!