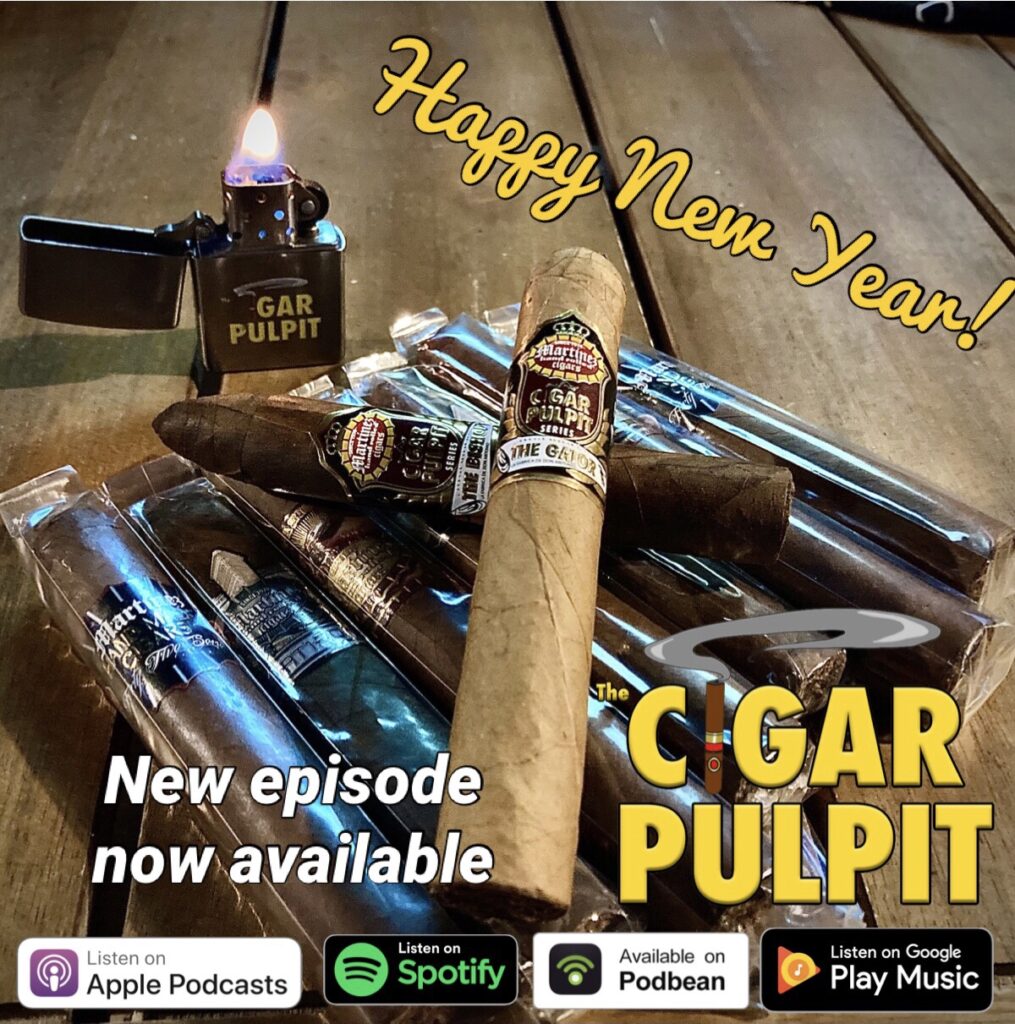 Happy New Year! Our newest episode is now available where we welcome 2021 by smoking The Bishop and The Gator by Martinez Cigars and going over our personal top five cigars of 2020. Larry the Mute also joins us to give his top five and make a special announcement.
We also hear from listeners who called in to the Ask the Boys hotline to tell us what good happened to them in 2020 and what they're looking forward to in 2021.
Listen now HERE or on Apple podcasts, Spotify, Podbean, and Google Play Music. Please subscribe and leave a review!