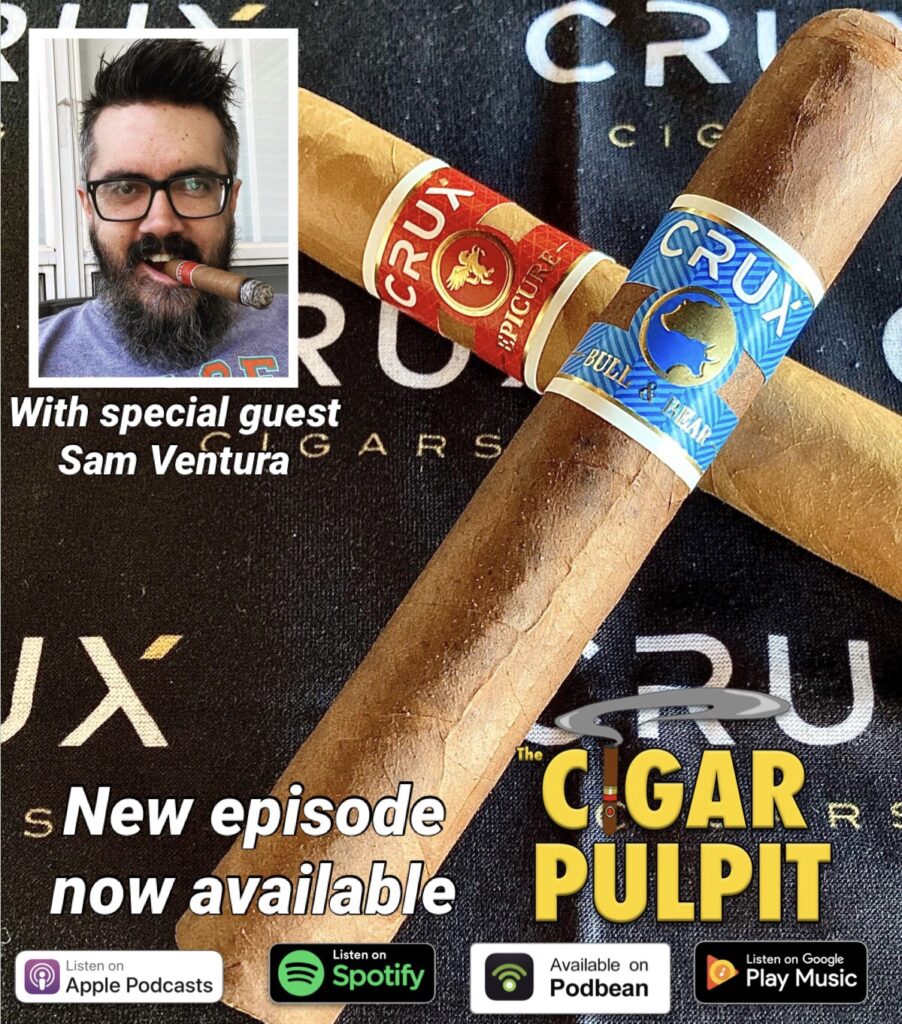 Our newest episode is now available where we close out 2020 by trying some sticks from Crux Cigars and speaking with Sam Ventura, sales executive for the company. We review the history of Crux, what all went into their recent rebranding, and some of the challenges of relaunching a brand during a pandemic.
We also answer listener questions in the Ask the Boys segment, get a final review from Larry the Mute for the year, give away some cigars in the Weekly Giveaway, and reveal the backstory behind the Christmas photo posted to the Pulpit Instagram account.
Listen now HERE or on Apple podcasts, Spotify, Podbean, and Google Play Music. Please subscribe and leave a review!