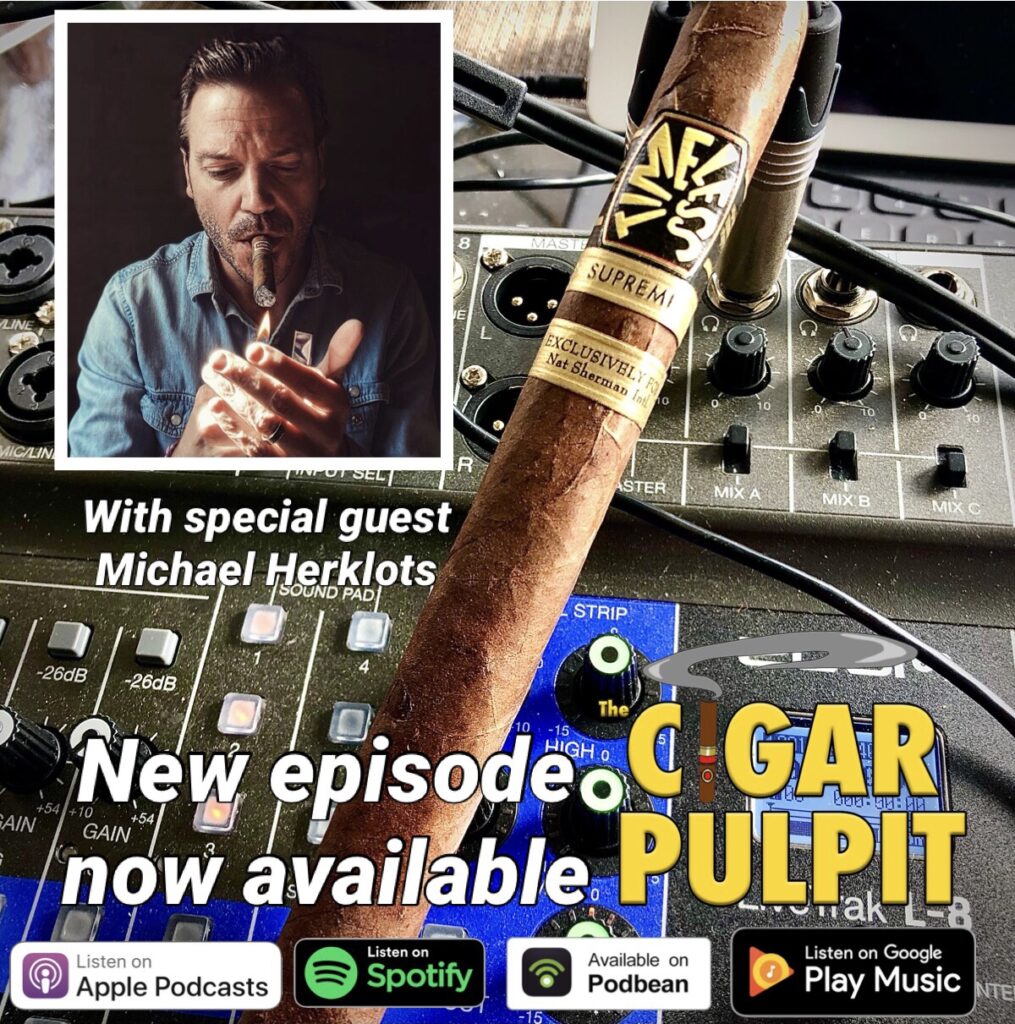 Our newest episode is now available where we sit down and have a chat with Michael Herklots, formerly of Nat Sherman cigars, while smoking the Nat Sherman Timeless Supreme 749 Churchill. We discuss Michael's history in the cigar industry, his time with Nat Sherman, and his thoughts on the challenges cigar lounges and shops will be facing in a post-COVID world.
We also answer listener questions in the Ask the Boys segment, find out Larry the Mute's thoughts on the Swisher Boozy Mango cigarellos, and give away some cigars in the Weekly Giveaway.
Listen now HERE or on Apple podcasts, Spotify, Podbean, and Google Play Music. Please subscribe and leave a review!