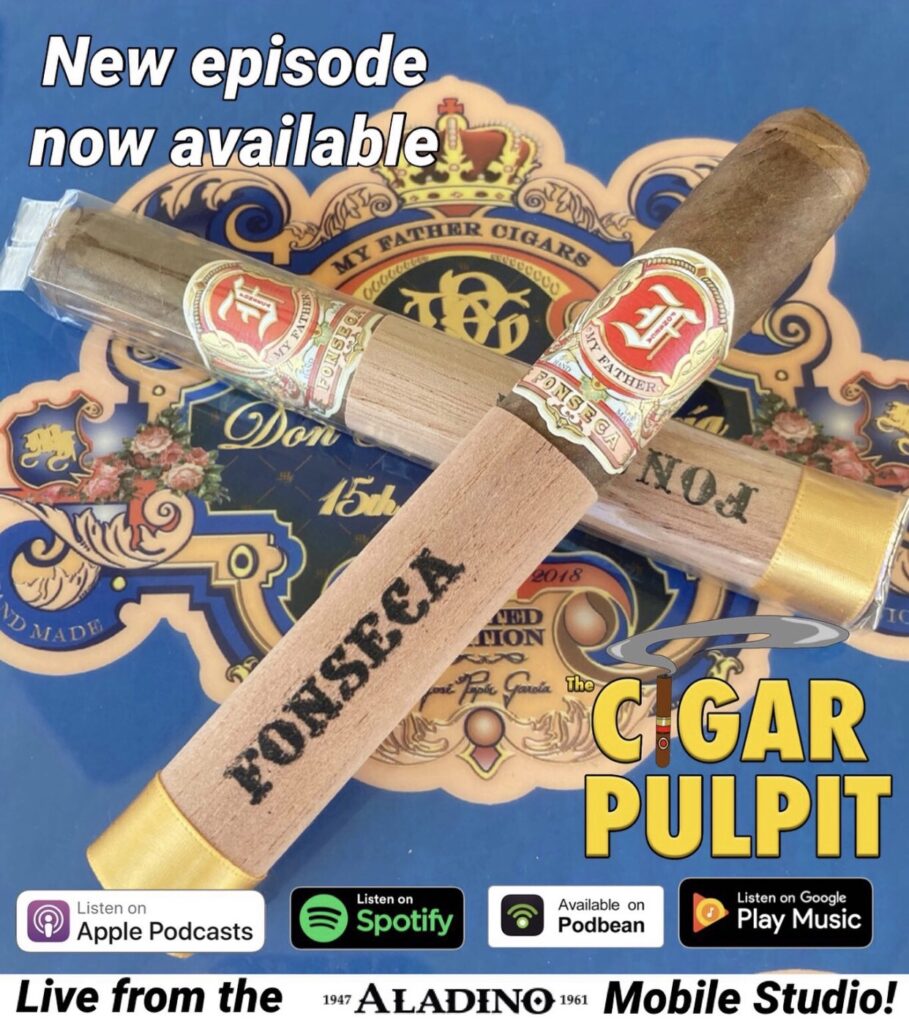 Our newest episode is now available where we fire up the My Father Fonseca and discuss Nick's recent run in with the law, who won the sales contest at Rivermen Cigar Company, and Gator's pee jug.
We also open up some listener mail, answer questions in this week's Ask the Boys, get some cigar news, and give away some Martinez Cigars in the weekly giveaway.
Listen now HERE or on Apple podcast, Spotify, Podbean, and Google Play Music. Please subscribe and leave a review.