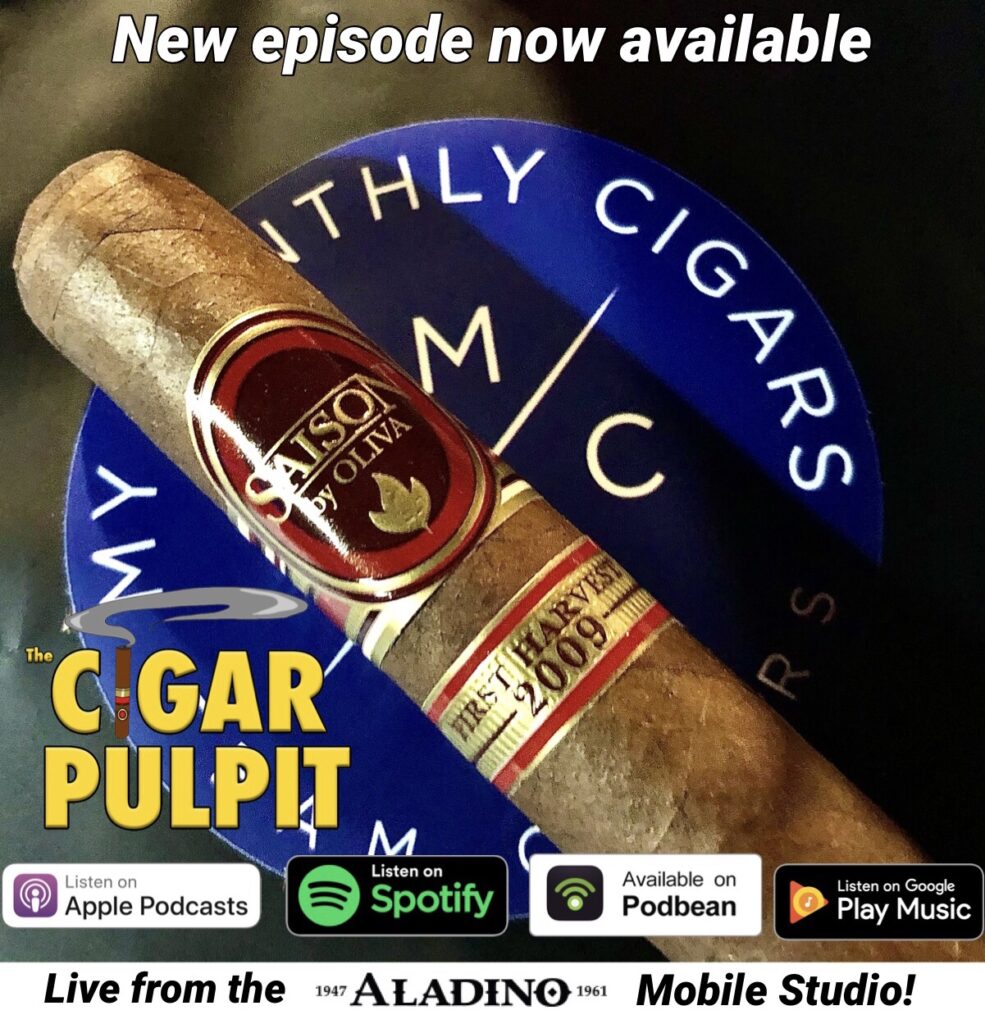 Our newest episode is now available where we crack open the March My Monthly Cigars box with MMC owner Nick Gervais and smoke the Oliva Saison while discussing what's new at MMC. We also get into a discussion about covid shots, tv shows, and more. Its the usual wackiness from when Nick swings by…
We also talk about three cigars we've enjoyed over the past week and get the Final Third Friday review from Not-Broccoli Rob (?)
Listen now HERE or on Apple podcasts, Spotify, Podbean, and Google Play Music. Please subscribe and leave a review!