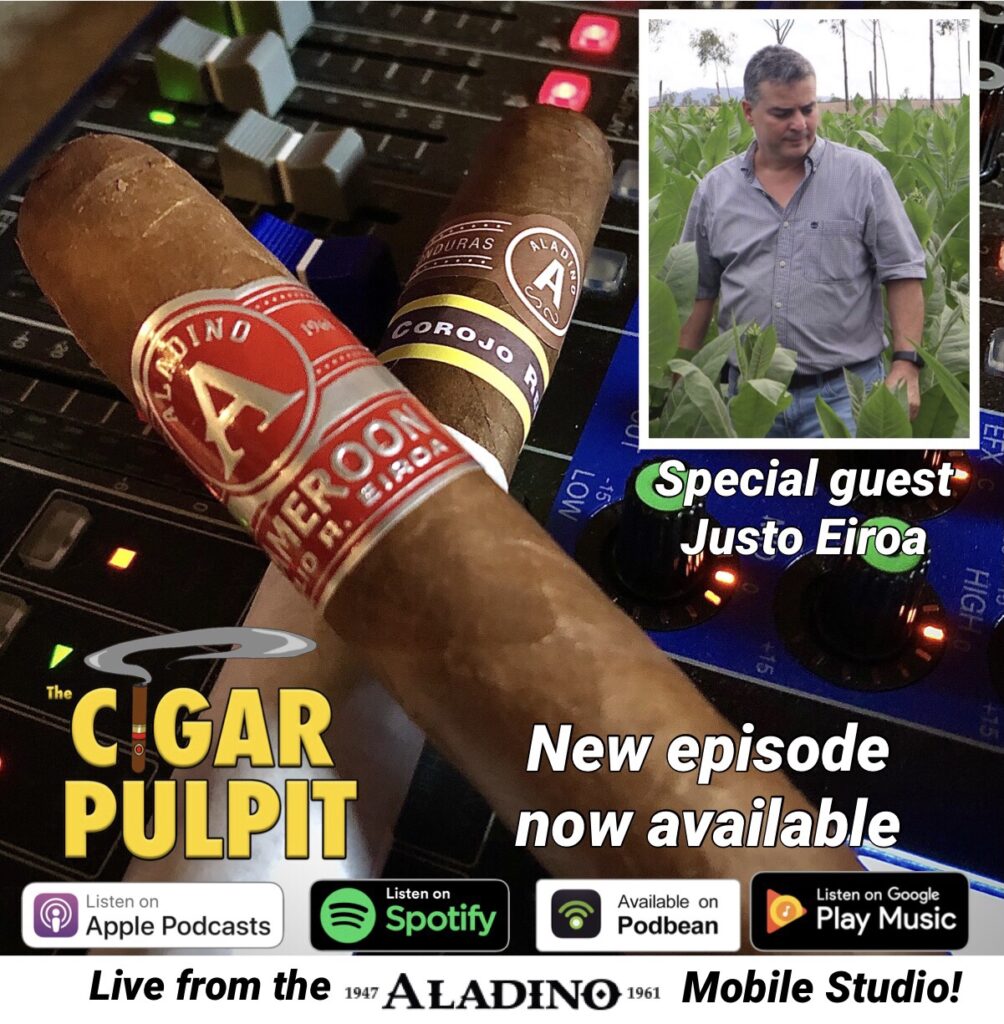 Our newest episode is now available where we are so humbled and honored to welcome Justo Eiroa, owner of JRE Tobacco, to the show to announce his new sponsorship of our mobile recording studio! We talk with Justo while lighting up two of our favorites, the Aladino Corojo Reserva and Aladino Cameroon.
We also discuss some cigar news, answer some questions from listeners during the Ask the Boys, and give away some cigars in the Weekly Giveaway!
Listen now HERE or on Apple Podcasts, Spotify, Podbean, and Google Play Music. Please subscribe and leave a review!